Building a Community for Turtle Bay Resort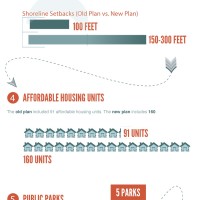 Earlier this year I decided to launch Get Involved Hawaii to bring awareness to legislative bills that caught my personal attention. One that came across my screen was SB894 RELATING TO LAND ACQUISITION which would "Direct the Governor, or the Governor's designee, to negotiate with the current owners of the undeveloped portions of the property commonly known as Turtle Bay Hotel and Resort located in Kahuku, Oahu, related entitites, and successors in interest, to conserve the subject property through purchase, easement, or other means provided by law. Appropriates an unspecified amount."
Immediately, I became concerned because this bill would appropriate an unspecified amount of money ($100 million was part of the discussion) to purchase land. There are so many other things that need funding like our public school teachers' salaries that purchasing land shouldn't be a top priority of any legislator. Also, it seemed contradictory to the movement towards developing public lands, however that's an entirely other issue.
I'll admit, I wasn't paying too much attention to the on-going issues regarding Turtle Bay Resort, so I needed to do some research. I quickly learned that ownership had changed since the initial announcement of develop to originally build five new hotels. In order to gain more insight, I did what others should do, I reached out to the new leadership, Replay Resorts.
Since initially reaching out in February 2013, my company Pono Media has been retained as a consultant to and specifically support and build awareness of the SEIS and changes the new owners have made to accommodate the voices of the community. Plus, the community contributions that Turtle Bay Resort provides in terms of jobs and support.
Unfortunately, the large majority of the community from Waialua through Kaneohe is not as vocal as the transplanted minority. In fact, one opposition has named themselves as defenders of Oahu, a false claim since they do not represent me, a resident born and raised on this island.
I realize that once again my support of a development project may be in direct disagreement with family, friends, and colleagues; however to me, diversity enforces the strength of a community. I will provide information, it's up to you as residents to make up your mind. Regardless of your decision, you are still a member of my community.
My team sifted through the data and designed this infographic to visualize the information.


www.buy-essays-online.me . customessaywritingonline.com . m88 . obsession phrases guide