Join us for #17in1
Posted on Sep 2, 2012 in Uncategorized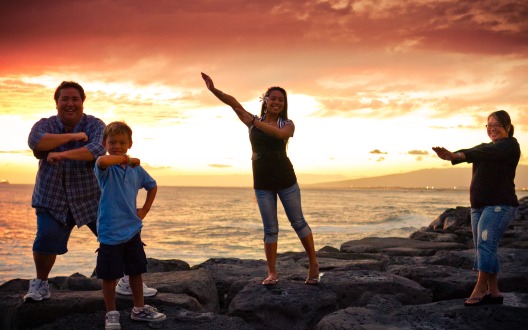 Last month Lilinoe and I visited the town of Wahiawa, Waialua, and Mokuleia. We walked through the botanical gardens, explored the grounds we camped at as children, and dined at local favorites. During our conversations we hatched an idea to travel across the island and swim at 12 beaches in one day. We were excited to share our idea with Chelsea and Jayden Boy and knew because they're our children, they'd love the idea just as much.
We embark in a few hours and our one dozen beaches expanded to 17! We've been preparing for a few weeks, finding the right day in our very busy schedule. Our bags are packed, cooler filled with water and fruits, and our devices are fully charged. We each have an assignment to capture different pieces of content and upload to Instagram, TinyPost, Hipster, Socialcam, Twitter, and Facebook using the hashtag #17in1.
As a family we choose to maximize our fun and appreciation of now.